Club Dashboard
Your punters club will have its own dash board with all the information you need in one place. The top summary bar summarises exactly where the club is with its finances, whose betting and whose next. Information summarises club and individual member performance.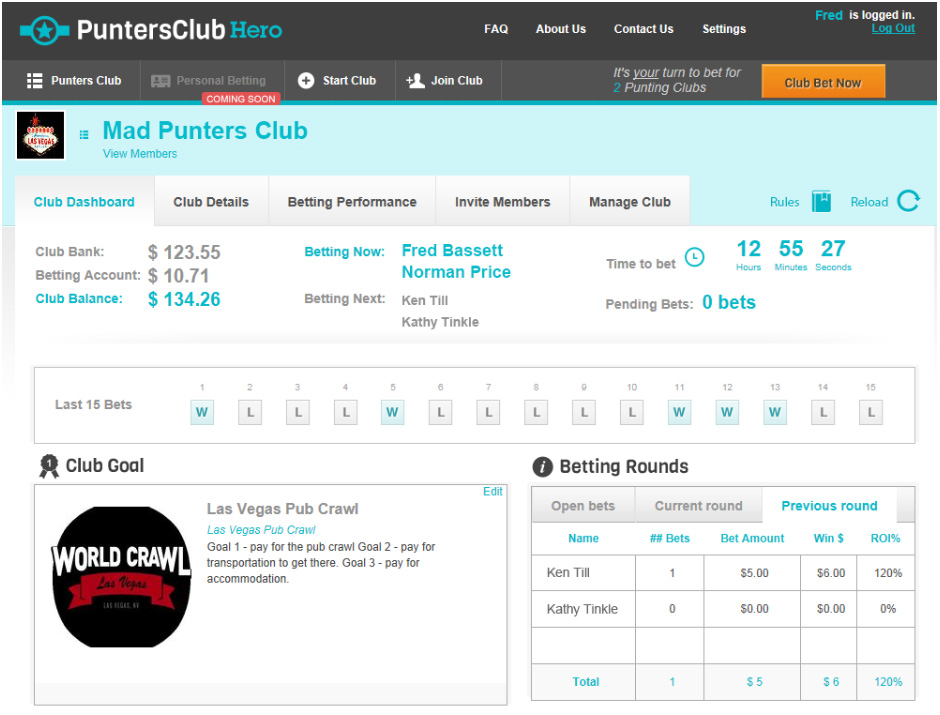 Punters Club alerts emailed instantly!
No more calling up club members every time
A bet is placed
A result is in
Betting turn changes
PuntersClubHero notifies you and your club members as soon as things happen. Your club members receive an email instantly when a bet is placed or a bet has resulted. When the turn is due to change all members receive an email notifying them of how the current punting member(s) have performed, if the betting turn passes on and who it passes on to.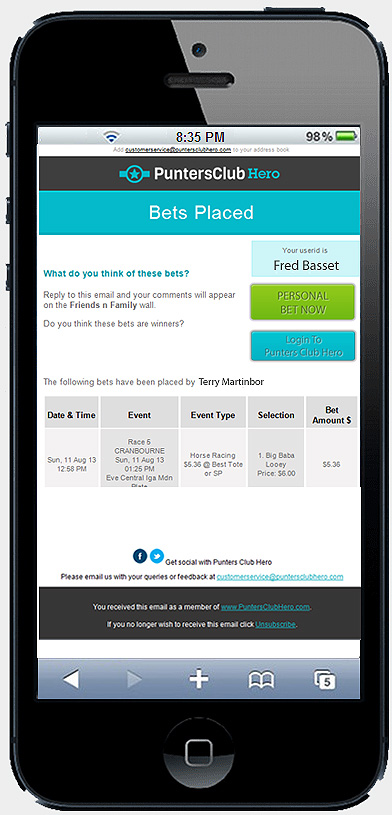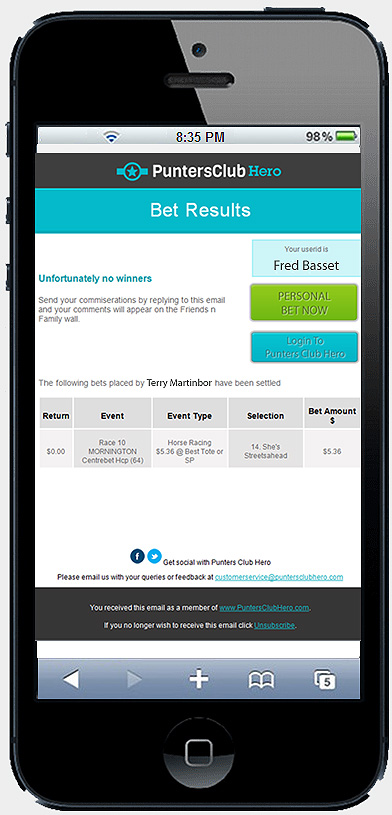 Chat Wall
"The Wall" is where your club members post their comments about bets placed, results, the heroes in the club and those dragging the chain. Members responses to bet and results emails are automatically posted to the wall to ensure you feel the revelry in your club.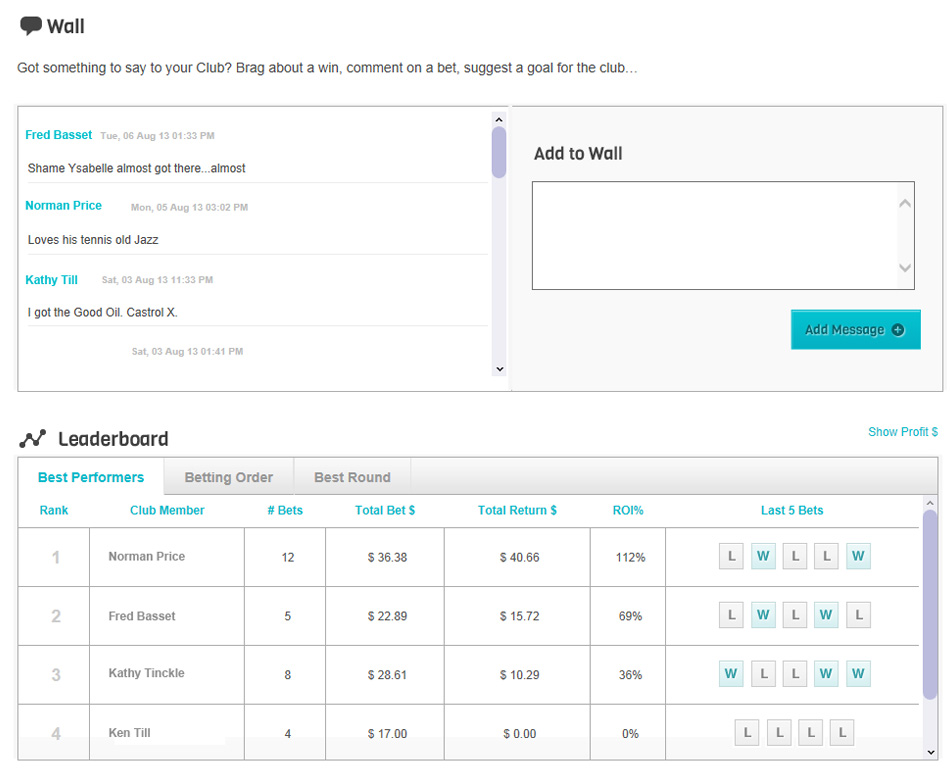 Management Tools
Club Managers have everything they need to ensure the Club runs smoothly. Even though PuntersClubHero.com does all the work for the Manager Managers have access to tools and controls that allow them to suspend members, approve members, make one-off payments in cases where credit cards expire and many other functions.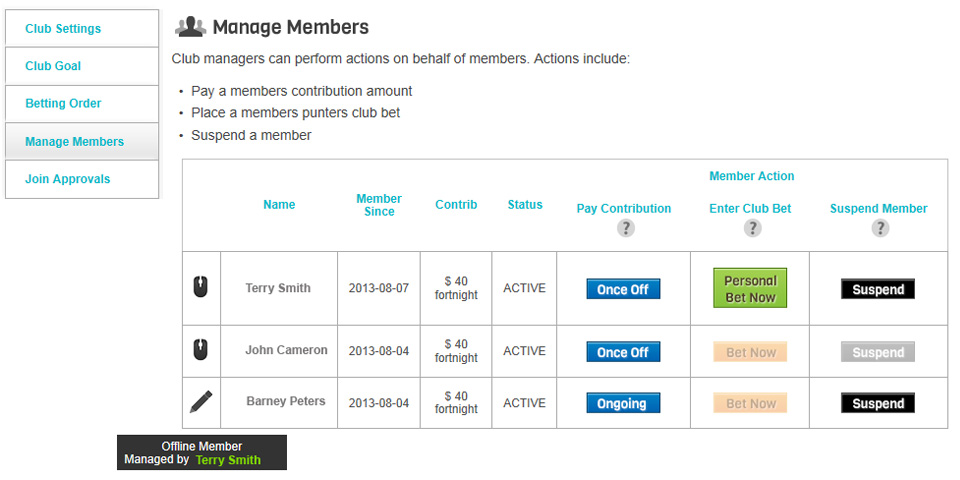 Financial Statement
All members can see the club's detailed financial statement that gives them a view of balances after every transaction throughout the club's history. It also gives them a view of their share of each transaction and club balances so that they know exactly what they get when they cash out.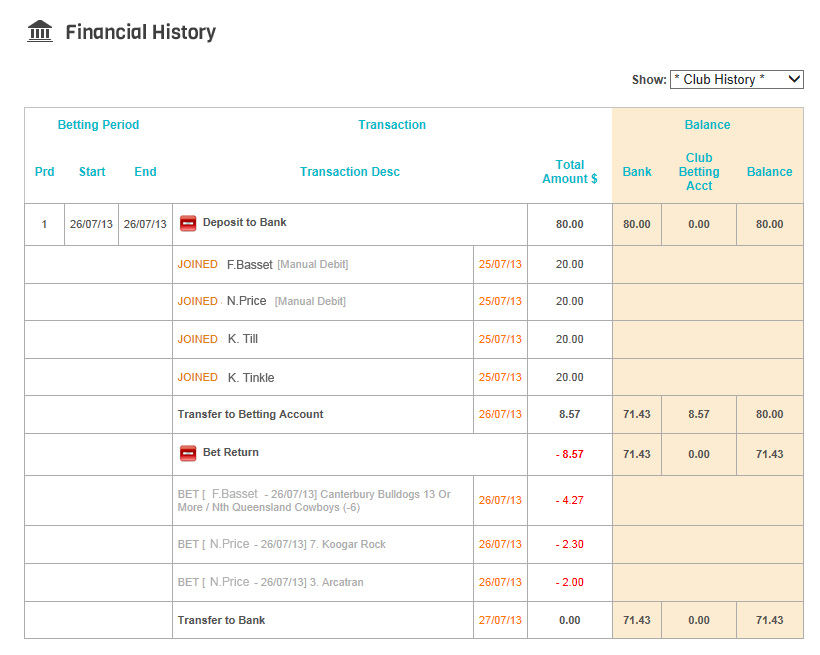 Cash Out
Club members can cash-out at any time. Member's share of the club is deposited into their bookmaker account which they can then withdraw or do with as they please.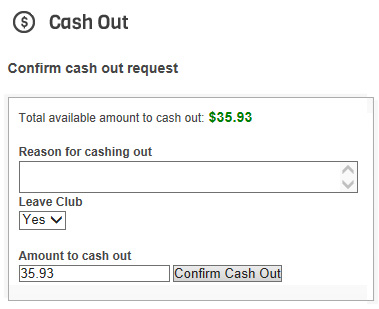 Statistics
Punters Club Hero gives you and your club members all the statistics they need to know how the club and its members are performing. Here are some of the screens that automatically update every time a transaction occurs.