Ashes to Ashes: 10 reasons to be optomistic about the 2014 Ashes series
22 August 2013 12:57 PM
As another Ashes series draws to a close there is a question sitting on every Australian cricket fan's lips "What the hell happened?".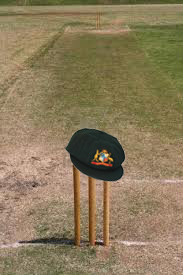 Were we really that far behind coming into the Ashes? Was the late sacking of Mickey Arthur to blame? Did David Warner's altercation with Joe Root in an English bar and subsequent suspension play a role in the series loss?
Hard to put your finger on any one thing. Possibly a combination of all of these points put together coupled with the fact that England was ahead of Australia in ICC Test rankings before the series started with 3577 points equating to a rating of 112 compared to Australia with 2846 points and a rating of 105.
As we write this article there appears to be a fair chance that Australia might salvage a win out of the fifth test at the Oval. So what reasons can the Aussie cricket team find to keep their heads up after a massive loss to the old enemy?
1. A win in the last match gives us good momentum for the up coming summer Ashes series
2. There is some good talent to come back into the team from injury. Especially into the bowling line up.
3. Australia are likely to perform much better on home soil with better familiarity of the pitches and home ground support.
4. The Mickey Arthur fiasco will be well behind the team.
5. The tinkering with the batting line up in England has hopefully given selectors a good idea of the 'right batting line up'.
6. The Aussie team can't do much worse than what they have done in England - pressures off to a certain degree
7. Australia will hopefully have learnt a thing of two about the DRS and how to better utilise it - after all it must of cost us at least 3 important wickets throughout the series.
8. We are due for some luck with the umpiring - with that many bad decisions against you in the one series it can't get worse than the England Ashes series.
9. The Australian cricket season will be underway at the same time as the next Ashes series with the possibility of some unlikely stars stepping up to replace underperformers in the current line up.
10. It's not long to wait - first ball will be bowled 21 November 2013 a the GABBA.

Interesting Links